All-star line-up for Genealogy in the Sunshine
There's an incredible line-up of speakers for Genealogy in the Sunshine, which takes place between 15th-22nd March 2014 in the beautiful Rocha Brava resort on Portugal's Algarve coast.
<![if !vml]>

<![endif]><![if !vml]>

<![endif]>Chris Paton, the Irish-born but Scottish-based professional family historian, author and tutor will give us an insight into the different techniques required when researching in Scotland and Ireland, but even those who don't have Celtic ancestry will find his talks invaluable.
Chris will be joined by John Hanson, who writes extensively on family history and has lectured all over England (including at WDYTYA Live). Currently Research Director of the Halsted Trust, an educational charity that promotes family history research through One-Name Studies, John is a former trustee of the Society of Genealogists.
<![if !vml]>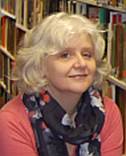 <![endif]>Our third main speaker surely needs no introduction. As the Genealogist at the Society of Genealogists since 1998, Else Churchill not only writes and lectures extensively (she has a regular column in Your Family Tree), she also represents the genealogical community on key committees - for example, she sits on the Lord Chancellor's Advisory Panel on National Records and Archives.
But the good news doesn't stop there: Debbie Kennett, author and Honorary Research Associate in the Department of Genetics, Evolution and Environment at University College London will explain how DNA testing can complement more traditional research methods and give one-to-one advice, whilst Donald Davis  - whose ground-breaking research into the householder schedules for the 1841 Census was revealed earlier this year in The Local Historian - will be explaining how his discovery can help us interpret the entries that we see in the enumerator's books.
As well as formal talks, panel sessions, and workshops there will be many informal opportunities to pick the brains of the experts - and social activities too, so it will definitely be a week to remember!
Note: all of the speakers have been LostCousins members for many years, but that's just a happy coincidence - they were invited to speak because of their vast knowledge and experience. (Mind you, even the average LostCousins member is far more experienced than the people you'll find on other sites!)
Non-participants welcome
If your spouse, partner, other family members or friends want to accompany you they'll be most welcome, and other than the cost of their flights it may not cost any extra (although if they'd like to accompany you to the end-of-course dinner there will be a small charge).
Travelling to Rocha Brava
The Rocha Brava resort is just over an hour's drive from Faro airport, the only international airport in the Algarve. There are direct flights from over 20 UK airports, most with budget airlines.
Hire cars are available at a reasonable cost when booked in advance. Over a number of years Enjoy, a Norfolk-based consolidator, has consistently offered the lowest rates and you can check their current rates here. Save even more by bringing your own satnav, and by driving on the N125 main road, rather than on the A22 toll motorway (it only takes 10 minutes more).
If you prefer not to hire a car Shuttle Direct overs a low-cost service (about £10 per person each way) from the airport terminal all the way to Rocha Brava reception.
Weather
The weather at Rocha Brava in late March isn't blisteringly hot - in fact it's very similar to the weather you'd expect in England in June. This means it's pleasantly warm during the day and when the sun's out (as it is for an average of 7 to 8 hours a day) you can sunbathe at the resort or on one of the local beaches. Of course, there is likely to be some rain, and as far as possible the course timetable will be rearranged so that you can make the most of the sunshine.
It won't be warm enough to swim in the sea, and the main pool resort isn't used during March. However there is a smaller pool which
Shopping
The recently-opened Aqua Centre in Portimao (about 15-20 minutes drive) is comparable with shopping centres in England - there's a Jumbo hypermarket, and clothing stores include H&M, Zara, and Primark. The underground car park is free - you don't even need a ticket.
There is a well-stocked minimarket in the resort (close to reception), but if you have a car it's well worth driving to the Intermarche supermarket, which is about 3 miles away on the road to Lagoa.
Cash machines
Currently there is no ATM at the resort, but there are ATMs at Intermarche and in Carvoeiro, about 2 miles away.
Sporting facilities
Rocha Brava's tennis centre has 4 excellent hard courts (but please note that there will be a tennis coaching course during the same week, so availability will be somewhat restricted), and a fitness centre. If you are going to be using these facilities regularly check to see what weekly passes are available.